We are so excited for this first installment of the Eco Chic Diaries! We love Kate's totally candid style and her ability to see the positive in every situation. We hope you all enjoy this Diary as much as we did! 
"This is the day that the Lord has made; let us rejoice and be glad in it." Psalm 118:24
I went to Catholic school when I was a kid, and I must have sang that psalm a million times in the choir.
Two million,  minimum.
You know when it finally meant something to me?   This past Saturday.
Unfortunately,  I wasn't a kid last week, either.  I'm 31 years old,  so it literally took over twenty years to grab a hold of the Spirit on that one.
How embarrassing.
This past weekend,  my little family headed to the Jersey shore to enjoy Mother's Day Weekend.  Sun, sand, boardwalk, pool…the possibilities were endless.
And then,  this happened: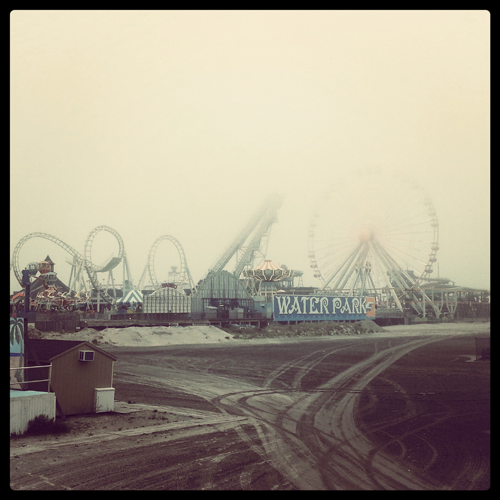 Fog.
Not just any fog, either. Fog that got thicker and thicker as the day wore on until we couldn't even see down the street!
I looked at the weather for the next couple of days and was pretty disappointed to see that it was supposed to rain through Saturday.
How could we possibly enjoy our time at the beach in the rain?
Bummer, right?
So. Totally. Wrong: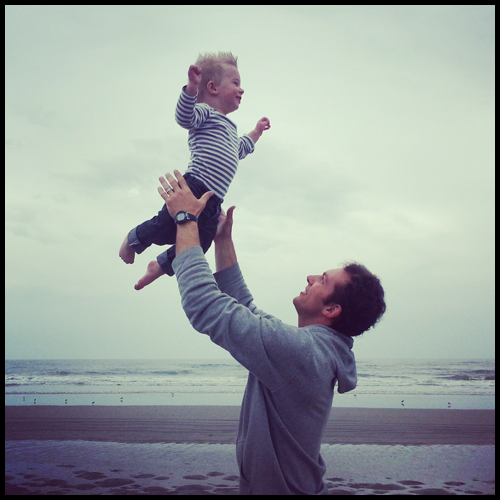 Here are 5 reasons that rain on vacation is awesome:
1) There is a less urgent need for sunblock.  (I'm as health conscious as they come, but honestly?  Anyone that has tried to reapply sunscreen on a sandy baby totally gets me right now.)
2) Any sand that a kid decides to spontaneously make a face mask out of…washes clean in no time.
3) You find yourself being a little more  creative than usual when trying to find things to do.  Like, who knew Michael Jackson's flamingos were free to admire at the Cape May Zoo?  (That could totally be untrue, by the way.)
4)Wet sand is way easier to write your name in.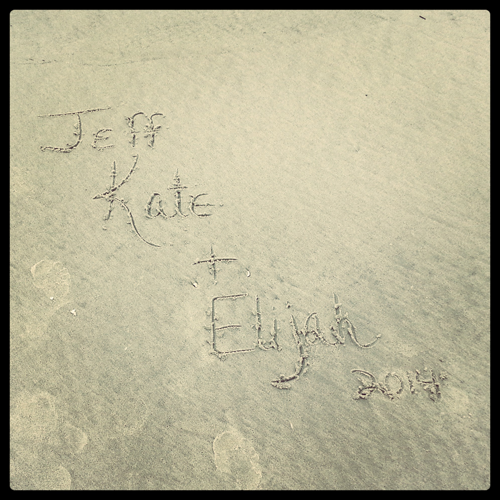 5) Guilt-free napping. I don't know about you,  but I have skipped many awesome nap times by saying  'it's too nice out to sleep! '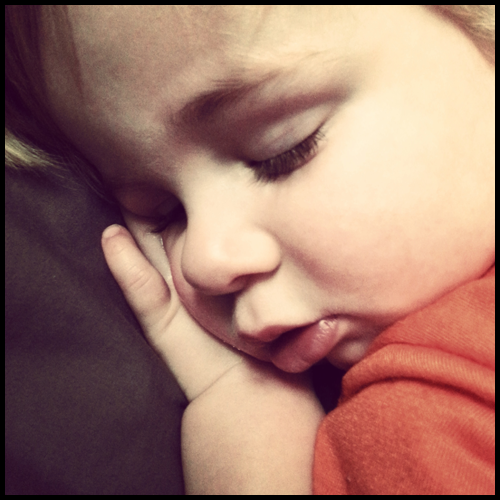 When I took a step back away from my plans and expectations, I remembered something extremely important:
God makes the rainy days, too.
The storms have just as much purpose as the sun.
Humbling,  right?
And you know what?  The rain passed,  the sun came out,  and we were still able to hit the pool and the boardwalk – just in time for me to understand the beauty of accepting God's plan over my own…
… even if that means a rainy beach day!